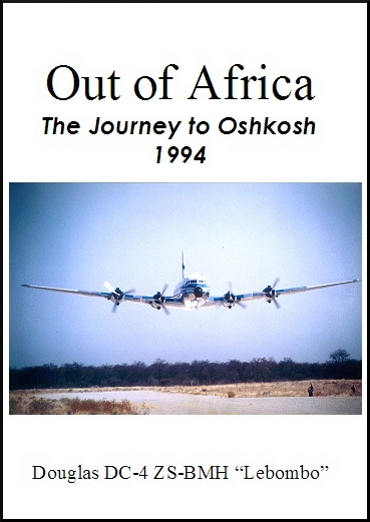 This is the documentary record of the return of SA Historic Flight's Douglas DC-4 Skymaster, ZS-BMH, to the land of her birth - a marathon 15 000 kilometre, eight day journey that spanned the continent of Africa, and then leapt the North Atlantic, to reach the American Mid-West.
Share the sights and sounds of Africa, the North Atlantic islands, Canada and the USA, with the privileged few who were able to fly on this aerial safari.
The second half of this hour-long documentary focuses on EAA Oshkosh 1994, the largest air show on the aviation calendar, bringing the excitement of some of the world's greatest aircraft onto your screen.
Directed by Barry Morel
Produced in association with the South African Airways Museum Society
E-mail info@saamuseum.co.za
Web site www.saamuseum.co.za
Duration: 55 minutes
Language: English